Our Story
Shekhawati, today, is known as the painted wonderland of India and is widely known for its magnificent architecture, art, and history. Back in the 1900s, The merchants of Shekhawati travelled all over the world and bought furniture and other items back in the country for trade.

Our family has been in this business since 1918. We started by selling over-hundred-year-old vintage European items to the tourists from a small store in our village. Gradually the demand for vintage colonial items increased, and we scaled up to a small workshop to reproduce them locally. With consistent efforts, in 1977 we sent our first export shipment of a 20 ft container to the UK.

With the success of that order and a few others that followed, we learned the furniture standard and set up a fully professional factory in 1979.
While maintaining the fidelity of vintage anglo-Indian furniture with a touch of Shekhawati, courtesy of the finest craftsmen, and loyal customer relationship for the past century, we are standing solid than ever as one of the largest manufacturers of Shekhawati furniture in the world.
Today we export to over 80 countries in the world with offices in the USA, UK, & Germany, and eight large factories in India. We own each and every process from treatment to shipment, produced by world class technology.
Our Designs are Inspired by the Evolutionary
Massimo Corso di Fiori - Australia
Terry Miller - John Lewis, Uk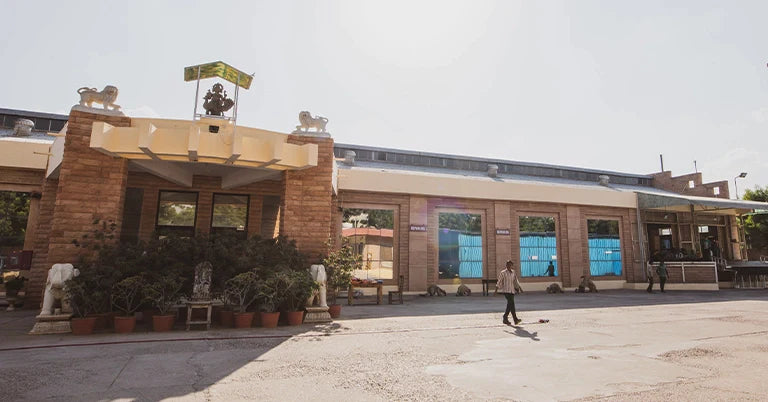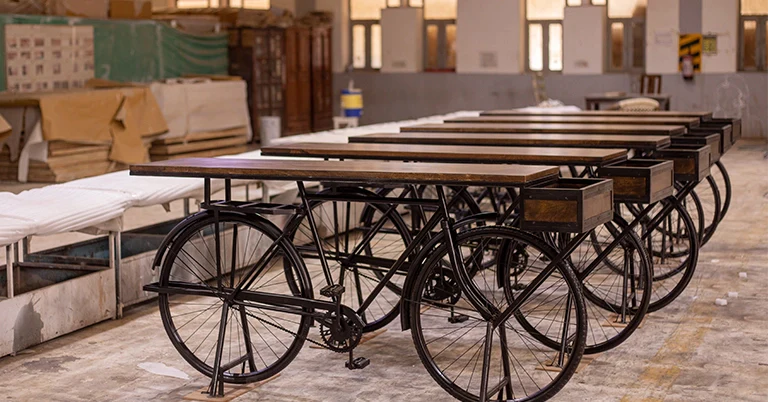 About Us
From Shekhawati is the largest manufacturer of Innovative furniture, located in Rajasthan since 1918. It is known for its Design, Quality & Sustainability for over 100 years. It has 11 largest factories of Wood, Metal, Marble, Inlay Upholstery with manufacturing area of over one million sqare feet.
From Shekhawati owns the history of winning 35 national awards for commitment to Quality, Sustainability and Innovation.
Our Mission and Vision
Mission
Our Mission is to provide Organic Luxury Furniture Solutions combining Authentic Lifestyle to enhance the living spaces. We aim to connect with our end users directly without any middleman to create memories with our Desi Luxury Designs with a touch of Global essence at an affordable price.
Vision
Our Vision is to consistently provide unique designs with excellent quality using natural material. 
Our visionary family leaders took the decision to integrate technology with business. Hence, we connected with designers, associated with artisans and engineers to make unique, functional and ultimate designs to make a lifestyle product which gives great experience & organic luxury at a very affordable price. 
Meet Our Team
Subodh Johari
(President)
Roy Gomez
Marketing Manager